Omie Hsu.
the parasite
an alternate reality game, 2017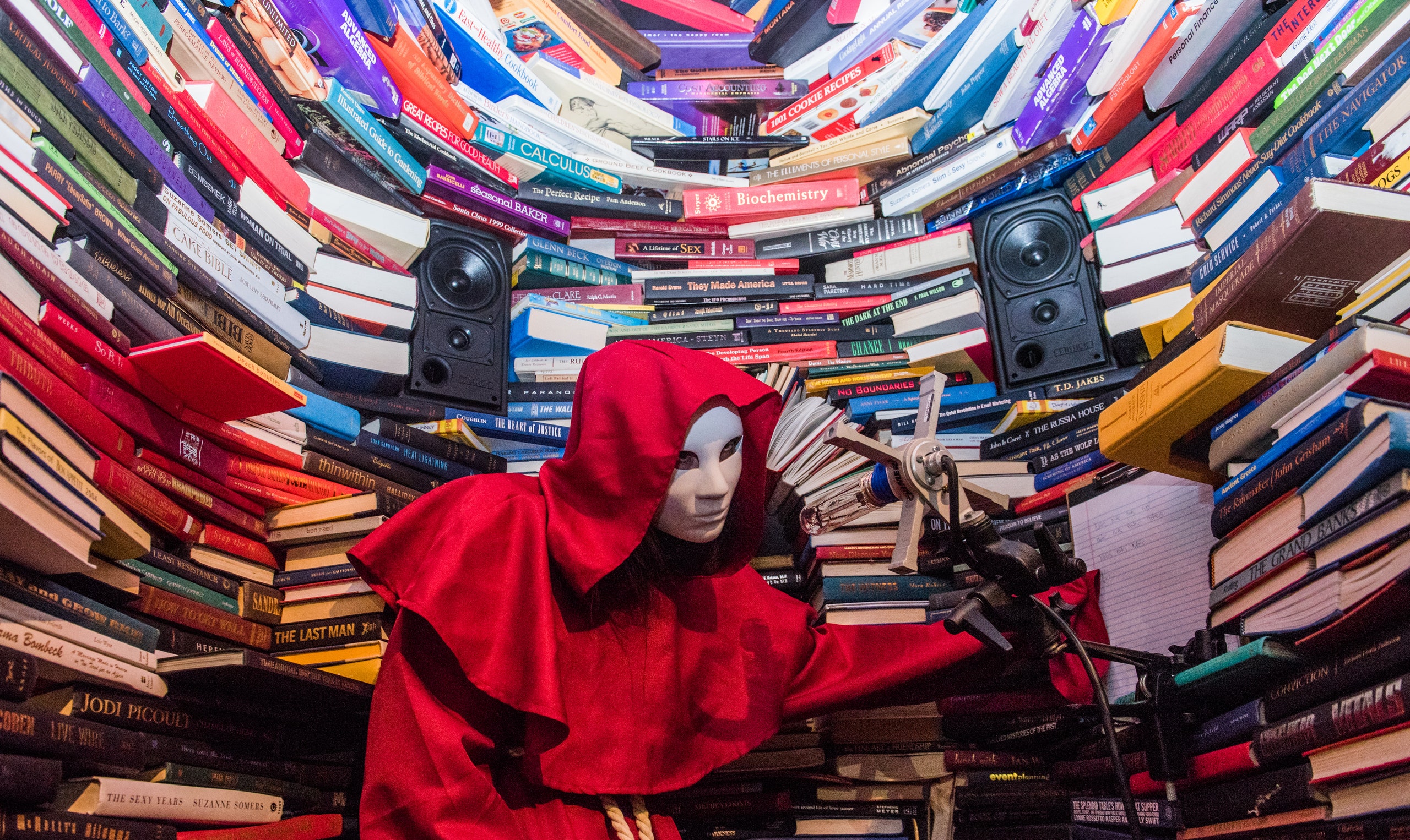 concept: Patrick Jagoda, Kristen Schilt, Heidi Coleman
directors: Patrick Jagoda, Heidi Coleman
game designers: Mollie Braley, Roderick Luke Chan, Daniel Cohen, Christine Fleener, Arianna Gass, Hugh Graham, Julianne Grasso, Omie Hsu, Bill Hutchison, Daniel Lipson, Jesse Martinez, Peter McDonald, Ben Nicholson, Liam Philiben, Jordan Pruett, Sarah Saltiel, Ashlyn Sparrow, Zoe Smith, Ben Grobman, India Weston
project managers: Benjamin Nicholson, Rachael Koplin, Laura Ashlock with Sarah Stark, Olivia Malone, Charlie Lovejoy, Katy Surhigh, Anna Aguilar, Roderick Luke Chan
learning objective leads: Heidi Coleman, Omie Hsu
installation artists: Dave Carlson, Samantha Rausch
set designers: Ben Caracello, Jacob Mulcahy, Zach Perrault, Harrison Ornelas, Harrison Kanter
puzzle designers: Sandy Weisz, Christine Fleener, Xander Beberman
sound designers: Connor Ciesil, Julianne Grasso, Ben Nicholson

photo credit: Jean Lachat


---
the parasite was an Alternate Reality Game (ARG) designed for the 1,802 incoming students in 2017 at the University of Chicago . While its third act, which was executed during the week of orientation, constituted the most live and in-person events, the duration of engagement and play spanned the summer months of 2017.
The primary goals of the project were twofold and ran in parallel. On the one hand, we endeavored to design an interactive (covertly educational) experience that developed players' capacities to flourish in collegiate and twenty-first century life in terms such as: fluency in digital literacy, wills to collaborative labor, and ethics of leadership (including, but not reducible to skills [as in "leadership skills"]). Alongside, we also framed these method- and skills-based pedagogies within the contexts and contents of problem- and question-based themes of contemporary life, like climate change, structural racism, income inequality, sexual violence, and global pandemics [a theme that ... hits differently after 2020].
This ARG was an expansive collaborative project that drew on the talents and insights of a trans-, multi-, inter-, anti-disciplinary team of collaborators, which included university faculty, students in PhD, MFA, and undergraduate programs of study, professional artists of many aesthetic ilks, non-professional artists of even more aesthetic ilks, daring/generous administrators and probably-inclined-towards-cheekiness-or-care-or-both staff of the university, many others who acted in solidarity inside and outside of the University, and even a freaking carillonneur!
For roughly four months, students discovered, engaged with, and created a whole entire world around the machinations of a non-hierarchical secret society who needed their help to open a mysterious room en route to finding and learning the secrets of an entity only referred to as "the parasite." Explore the archive of the game assets and the digitally trackable stuff of the experience at whatistheparasite.com.
Or read about the project as it was covered by Wired, The Chronicle of Higher Education, HowlRound, and UChicago News.
Or watch this video overview: